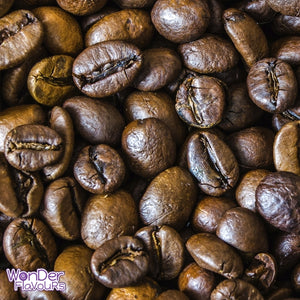 Are you looking for a coffee-flavoured concentrate that truly tastes of authentic Brazilian coffee? Well, we think you're going to love this one.
Coffee addicts, rejoice! With a soft, slightly nutty flavour with the perfect hint of delightfully bittersweet chocolate, this Brazilian coffee super concentrated flavour is like no other. Once you have had a sample of this, you'll never look for another substitute ever again.
For those looking for the most authentic-tasting concentrated flavouring, click the add to cart button now!
Flavour Uses
CANDY MAKING, ICE CREAM, DESSERTS, WHIPPED CREAM, COFFEE, TEA, WATER, COCKTAILS, BEER, SODA, DIY LIQUIDS, ETC
Product Characteristics
✔ WATER SOLUBLE
✔ PG BASED
✔ SUPER CONCENTRATED FLAVOURING
Dilute Before Use (Approx. Usages)
BAKING (MUFFINS): 0.12 - 0.24ml per 12 muffins
BEVERAGES (BEER, SELTZER, ETC): 0.1 - 0.3% by weight 
DIY LIQUIDS (PG/VG BASE): 0.5 - 2% by weight
ICE CREAM: 0.1 - 0.3% by weight 

Ingredients
PROPYLENE GLYCOL, NATURAL AND ARTIFICIAL FLAVOURING, GLYCERINE. CONTAINS ACETOIN AND ACETYL PROPIONYL.