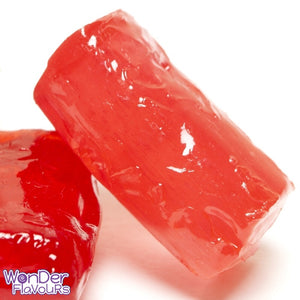 Have you ever tried the traditional Japanese candy that's chewy on the inside and is covered in an edible rice paper? Well, we've recreated the tasty and chewy lemon-orange flavour of that yummy candy!
If you like the taste of citrus fruits without it being overpowering, this gentle fusion between lemon and orange will suit your palate nicely. You can use this for mixing cocktails or flavouring homemade candy and other confectionery creations.
Flavour Uses
CANDY MAKING, ICE CREAM, DESSERTS, WHIPPED CREAM, COFFEE, TEA, WATER, COCKTAILS, BEER, SODA, DIY LIQUIDS, ETC
Product Characteristics
✔ WATER SOLUBLE
✔ PG BASED
✔ SUPER CONCENTRATED FLAVOURING
Dilute Before Use (Approx. Usages)
BAKING (MUFFINS): 0.12 - 0.24ml per 12 muffins
BEVERAGES (BEER, SELTZER, ETC): 0.1 - 0.3% by weight 
DIY LIQUIDS (PG/VG BASE): 1 - 4% by weight
ICE CREAM: 0.1 - 0.3% by weight 

Ingredients
PROPYLENE GLYCOL, GLYCERINE, ALCOHOL, NATURAL AND ARTIFICIAL FLAVOURING.